Events
Hope Hospice Foundation hosts multiple events each year to support the mission of Hope Hospice. If you are interested in sponsoring or attending our events, please reach out to [email protected].
Hops for Hope Passport
Purchase your Hops for Hope Passport here today! For people who are new to town, those who have lived here all their lives, or those just visiting for a short while, this is a fun, new way to explore the area!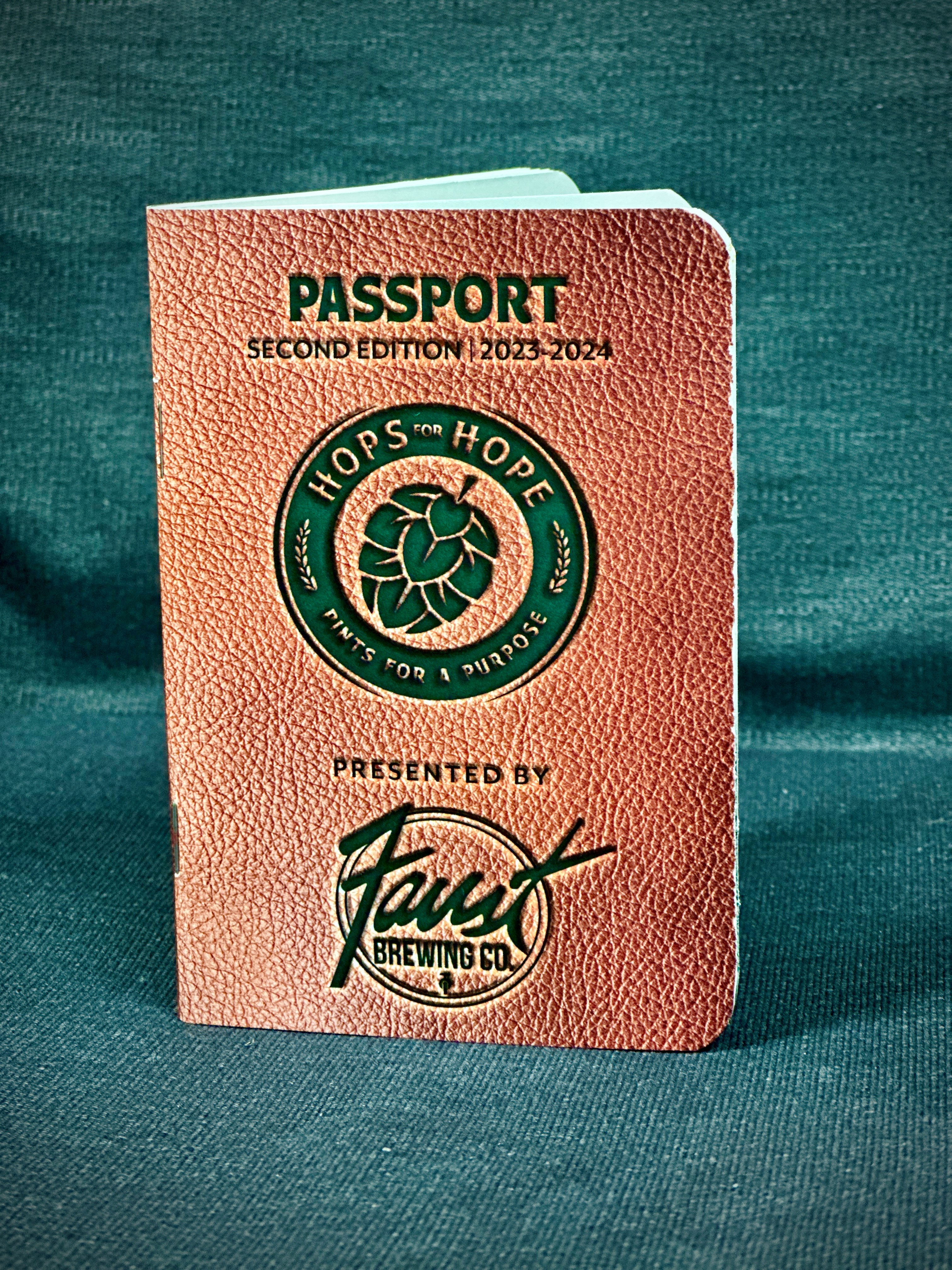 The Hope Hospice Foundation collaborated with high-quality establishments throughout our area in efforts to raise funds for our mission of providing exceptional, compassionate care and focusing on the quality of life when it matters most.
This collaboration created the Hops for Hope Passport, a guidebook filled with 55 greater New Braunfels area establishments for guests to explore. Purchase the passport for $25 and enjoy discounts on beverages, bites, activities, and shopping until the end of July 2024! Collect a stamp at each partner location you visit – the more stamps you collect, the more prizes you'll earn. Conquer the passport in its entirety and be entered in a grand prize drawing!
Each business has a dedicated passport page with drink, dining, activity, and/or retail special offers. Included is also the address, hours, accommodations, social media info, dining options, and more so you can use the passport as a guide and plan your visit.
Throughout the year, we will also host pop-up passport parties at various passport partners where participants can redeem their stamps for prizes. In addition, look out for fun, competitive incentives to win additional prizes!
Our locally owned establishments embrace the heart of community and collaboration, just as Hope Hospice has for 40 years. It is this shared passion for our community that makes this passport such a perfect way for participants to discover and support some of the best parts of the greater New Braunfels area, all while supporting the mission of Hope Hospice.
By purchasing a Hops for Hope Passport, you are helping raise funds for grief counseling and support for children and families in our community, our We Honor Veterans program, and support for unfunded patients, ensuring that no one has to die alone.
WHERE TO BUY:
Hops for Hope Passports can be purchased online and picked up at the Hope Hospice offices located at 611 N. Walnut, New Braunfels, TX 78130, or at a pop-up party (various dates and locations – follow Hope Hospice on Facebook and Instagram for more information).
THANK YOU to all of our sponsors, donors, and grantors for your generous support of Hope Hospice's Roaring 20's Gala.
Opal
Bahnbrecker Slow River Bend Hefeweizen Whiskey
Diamond
Believing for Bryleigh Foundation
Gold Sponsors
Amy Buys Houses Arlon Hermes
Brogan Construction Crisis Center of Comal County
David & Valerie Hubbard Dick & Nancy Hillyer
Dick Huiras Dr. William & Sarah Reeves
Dwain's Concrete EdenHill Communities
First Commercial Bank Friday Coffee Roasters
Frog Hollar Outdoors Frost Bank
Home Instead HUB International / Catto & Catto
JLP Builders Joye Wuest
Joyce & Dan Fox Justin Herbelin of Anders Pierce Realty
Kevin & Doreen Fisher Law Office of Roy Neal Linnartz, PLLC
Mercy House Mica Rentals
Palmer Custom Homes Rouguex & Associates
Serve Outdoors Susan & Jay Brewer
The Downtowner VT Land Services
Wendell Smith Allstate Insurance Whitney & Paul Mitchell
Peridot Sponsors
Broadway Bank CAPTRUST
Corinne Speare with Sweetbay Travel Concierge ServPro of Alamo Ranch
The Kyle Law Firm
Amber Sponsors
Davidek Law Firm, PLLC Faith Alive Church
GuadaComa Mechanical Knight Office Solutions
Las Fontanas Mexican Kitchen Megan Luchak Realtor
New Braunfels ER & Hospital
And a special thanks to....
2Tarts Bakery April Adams Pertuis - LIGHTBeamers
Bahnbrecker Slow River Bend Hefeweizen Whiskey Believing for Bryleigh Foundation
Big Chief Vacation Properties Brian & Suzanne Bock Badger
Corinne Speare with Sweetbay Travel Concierge Comal Co. Sheriffs
Debbie Chandler Dos Rios Tequila
Fluffy Cheeks Candy Forty-Six Catering
Hill Country Glow Hope Hospice Thrift Shop
Johnson Furniture Julie Kirkland Kara Shea Lisa Motley Art Matthew Chase Photography McKenna Events Center New Vibe Productions Selfie Party
Southern Tapsters Tad and Coco Harwick
Texan Tea The Balloon Man, LLC The Perfect Day Yesenia McNett & The Groove Doctors 1845 Meat Co.
Full of indulgent food, libations, signature cocktails featuring Bahnbrecker Slow River Blend Hefeweizen Whiskey, music from Yesenia McNett and the Groove Doctors, dancing, a live and silent auction, raffle, casino games, and more, THANK YOU for making this evening the Bee's Knees with all proceeds benefitting the mission of Hope Hospice and Hope Hospice Foundation.
Light Up a Life

Annual Tree of Lights Presented by Cemex
We look forward to celebrating with you later this year at our Annual Tree of Lights, in honor of loved ones lost.
Questions? If you have any questions or would like more information, please reach out to Clarisa DeSanto or Heather Harrison at: [email protected] or 830.625.7525.