Community Grief Services
Hope Hospice Grief Support is available to serve individuals of all ages as well as families.
Grief Counseling
Our counselors are experienced in working with grieving adults, children, and families. We will meet with you in person to discuss your own grief experience and create a plan that will best meet your needs.
If your loved one was served by Hope Hospice, there is no fee for counseling. For community clients seeking counseling, we offer a sliding fee scale based on your current financial situation and need. Fees are decided and agreed upon during the intake interview and may be adjusted whenever there is a significant change in income or financial status. There is no fee for intake interviews.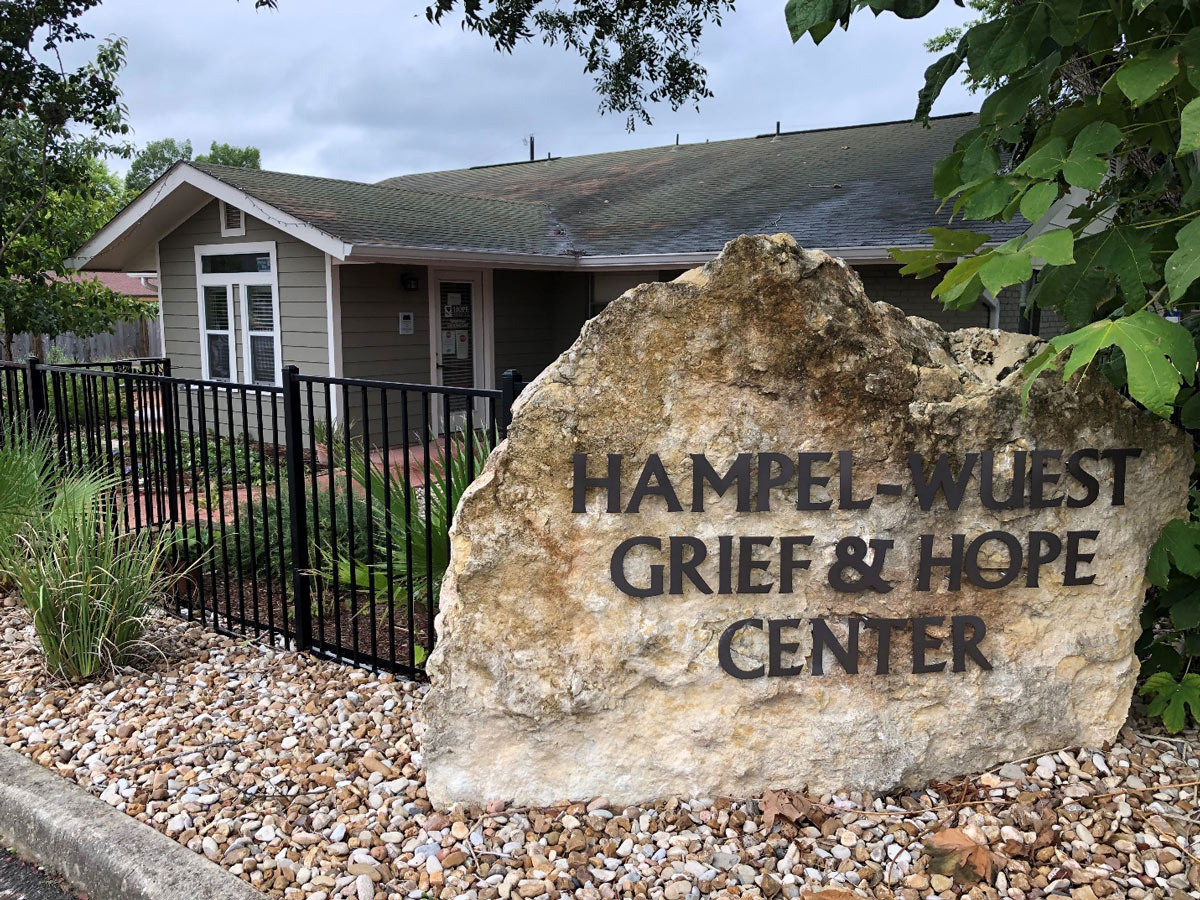 Telephone Calls
Our counseling team is available to speak with you over the phone if you have a question or special concern. For more in-depth assistance, we recommend you take the first step in your healing journey by calling (830) 358-5300 to schedule an initial visit.
Support Groups
It is important to recognize that you are not alone and support is available. Groups help you meet others who have had experiences similar to yours and learn important coping skills. Grief support groups are offered at various times of the year, please call our office to find out when our next group will be.
Special Events
We offer emotional support and education year-round. These events include Potluck Socials, Camps, and Community Education and Outreach.
For the Families of Our Patients
Our patients and their families also have access to anticipatory grief counseling, periodic follow-up phone calls, letters sent to the home which provide education on the grief process, an opportunity to participate in the Annual Memorial Quilt and Annual Memorial Service.

Children's Grief Program
Offers counseling, support groups, and grief camps, and this program provides:
Provides an environment for children to focus on their grief that is safe and nurturing.
Gives children the opportunity to bond with other children who are grieving.
Decreases fears related to death and dying by addressing these concerns in a group setting through therapeutic play, art, and talking.
By participating in groups, children and teens feel less alone and learn that others are feeling many of the same emotions they are experiencing